Fisherman's Wharf Merchants Association
The Fisherman's Wharf Merchants Association was founded in 1946 to provide member service and a strong unified voice that would ensure the growth of the community.  Our vision is to preserve the history, and strive to maintain the future health and success of the fishermen and merchants of Fisherman's Wharf.
With members representing hotels, restaurants, attractions, retail stores, tour operators and service providers of Fisherman's Wharf, the Association provides community leadership that keeps the Wharf's history alive and its future secure.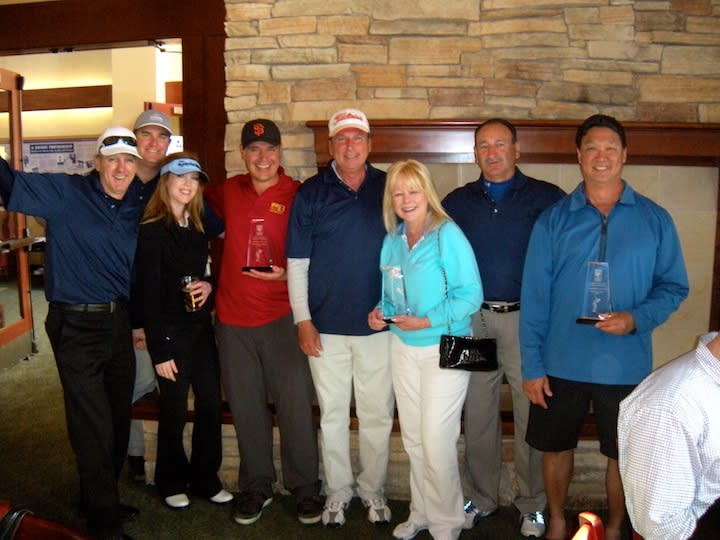 BELOW IS A LIST OF CURRENT FISHERMAN'S WHARF MERCHANTS ASSOCIATION MEMBERS:
Bay Area Longshoremen's Memorial Association
Bay City Bike Rentals and Tours
Ben & Jerry's
Big Bus Tours
Biscoff Coffee Corner
Blazing Saddles Bike Rentals and Tours
Blue & Gold Fleet
Blue Mermaid
Cafe de Casa
California Welcome Center
Cartoon Art Museum
Cioppino's
Crab House
Darren's Cafe
Dolphin Swimming & Boating Club
Eagle Cafe
Eight AM Cafe
Fog Harbor Fish House
Ghirardelli Chocolate Marketplace
Ghirardelli Chocolate On-The-Go
Hard Rock Cafe
Hyde Street Pier - San Francisco Maritime National Historic Park
ILWU Credit Union
McCormick & Kuleto's Seafood & Steaks
McDonald's
Musée Mécanique
Palette Tea House
Pescatore Trattoria
Pier Market Seafood Restaurant
Pier Market To-Go
Real Old Paper
Red and White Fleet San Francisco Bay Cruises
S.S. Jeremiah O'Brien
San Francisco Brewing Co.
San Francisco Electric Tour Company
San Francisco Jeep Tours
San Francisco Love Tours
San Francisco Whale Tours
Scoma's Restaurant
Seaweed SF
Solve It! Think Outside The Box
The Buena Vista Cafe
The Camper at Hotel Zephyr
The Cheese School of San Francisco 
The Codmother Fish & Chips
The Flyer Thrill Zone
The Original Ghirardelli Ice Cream & Chocolate Shop
Tower Tours
Truhlsen-Marmor Museum of the Eye
Umbrella Alley
Unlimited Biking
USS Pampanito
V Boutique at The Cannery
Wine Tasting on The Bay
Wipeout Bar and Grill
Wipeout's Hot Dog Cart
INTERESTED IN BECOMING A MEMBER OF THE FISHERMAN'S WHARF MERCHANT ASSOCIATION?
Membership is open to all businesses, in and outside of the Wharf area, that want to support and participate in an engaging Fisherman's Wharf community. For additional information, please email fishermanswharf@sbcglobal.net. 
UPCOMING EVENTS
Currently there are no upcoming Fisherman's Wharf Merchants Association Events. 
SERVING THE COMMUNITY SINCE 1946
Fisherman's Wharf Merchants Association actively works with a variety of organizations to strengthen the community and make its resources more readily available to San Franciscans and visitors alike.
The Association is currently supporting The Fishermen's and Seamen's Memorial Chapel Fund.