locals' secrets
Does Fisherman's Wharf make you think of lollygagging tourists, street performers, and chains restaurants? That's fair, it's to be expected actually, because Fisherman's Wharf has huge helpings of all of those. What you may not realize though is that it also has tons of great things that make it worth a visit for even the most jaded of locals. What you don't believe me? Then read below:
Time Needed: Approximately 5 Hours
Cost: $50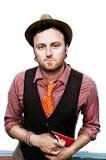 This itinerary was curated by Broke-Ass Stuart. Stuart Schuffman is a contemporary American travel writer and blogger known for his guide book Broke-Ass Stuart's Guide to Living Cheaply in San Francisco. His travel documentary television series Young Broke & Beautiful debuted in June 2011 on IFC.