Nautical Nut
Land lovers need not apply! This itinerary is for seafaring boat-lovers and nautical history buffs. Sailors, captains, and first-mates climb aboard for a day of marine merriment. Uncover the rich nautical heritage of Fisherman's Wharf.
Time Needed: Approximately 6 Hours Cost: $20 - $245+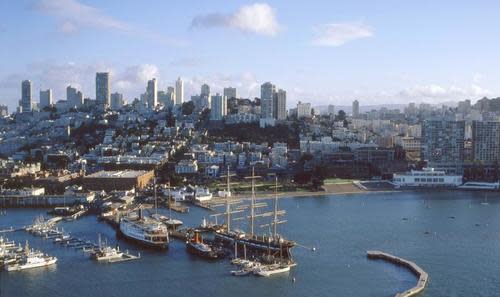 1. Visit a Fleet of Historic Vessels
Address: 2905 Hyde Street
Attraction Type: Museum
Cost: $5
On the Hyde Street Pier, located in the San Francisco Maritime National Historical Park, you can travel back in time to the 19th century by climbing aboard several historic ships: The 1886 square-rigger Balclutha, the 1890 steam ferryboat Eureka or set sail on the 1891 scow schooner Alma. For the World War two history buffs, just a few blocks down from the Hyde Street Pier is Pier 45 where you can explore the Liberty Ship S.S. Jeremiah O'Brien (One of only two surviving liberty ships of 2,751 built in WW II and the only liberty ship to attend the 50th anniversary of D-Day at Normandy, France in 1994) or go below the surface and check out the submarine museum and memorial on the USS Pampanito.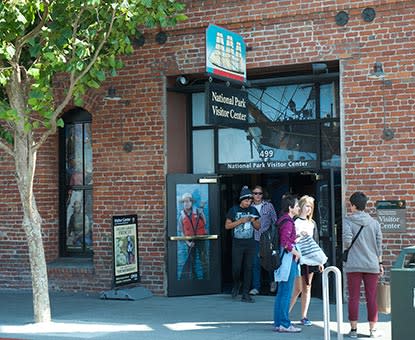 2. Maritime National Historic Visitor's Center
Jefferson Street between Hyde and Leavenworth
Attraction Type: Museum
Cost: Free
Nautical enthusiasts will enjoy the San Francisco Maritime National Historic Park's Visitors Center, housed in its 1908 historic brick cannery warehouse at the corner of Jefferson and Hyde Streets. The Center is filled with interesting maritime interpretative material and unusual maritime artifacts. It includes "A Walk Along the Waterfront," a museum-quality walk-through exhibit that takes you on a stroll through San Francisco's historic waterfront, from the days of the original native tribes to the early 20th century period of industrialization.
3. Boat Night at the Dolphin Club
Address: 502 Jefferson Street
Attraction Type: Event
Cost: Free
Every Tuesday evening from 6 pm to 9 pm, volunteers gather in the Dolphin Club boathouse to restore Whitehall rowboats under the guidance of boatbuilder Jon Bielinski. There's a job for everyone from the novice to the expert, but volunteers will typically be found sanding, scraping, and re-varnishing. There's even a gourmet dinner provided for all your hard work! Learn more about the Dolphin Club (built in 1877) and how you can get involved here.
GET OUT ON THE WATER!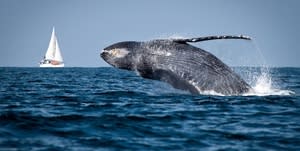 4a.  San Francisco Whale Tours
Address: PIER 39
Cost: $39-$99
Hop aboard the 65-foot eco-friendly catamaran and explore the Gulf of the Farallones National Marine Sanctuary in search of the largest marine species on Earth. Their expert naturalists will teach you all you need to know about marine life as you scan the horizon for whales, dolphins, sea turtles, sharks and many other marine species. www.sanfranciscowhaletours.com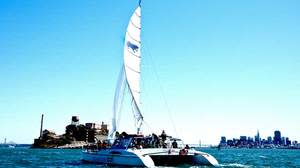 4b.  Adventure Cat – Sailing Charters
Address: PIER 39
Cost: $40
Set sail on the San Francisco Bay on the Adventure Cat and you'll experience the breathtaking San Francisco Skyline, Alcatraz island and the Golden Gate bridge. Enjoy sunset sails or afternoon cruises from March 1st through the end of November. 415.777.1630 www.adventurecat.com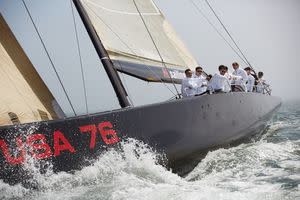 4c.  AC Sailing SF
Address: PIER 39
Cost: $140-$240
Are you a racing junkie? Do you crave speed and adrenaline infused activities? Then this boat is for you! This 85-foot, 20 passenger USA 76 Challenger from the 2003 America's Cup will give you a chance to experience what sailboat racing is all about. Public sailing on the San Francisco Bay and charters for corporate events are also available. 415.990.999 www.acsailingsf.com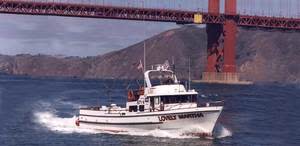 4d. Sport Fishing Boats
Address: PIER 39
Cost: $15-$110
A visit to the historic lagoon is not complete without a trip on one of the many sport fishing boats that have been carrying fishermen for generations. Charters are available year-round or you can head out on one of their many tours of the bay. While at the lagoon, be sure to check out the historic wooden Monterey Clippers which were San Francisco's traditional fishing vessels. In the 1920s there were more than 500 working Monterey Clippers, now there are about 25 historic boats. Their colorful hulls make for a picturesque scene from many of the Wharf's waterfront restaurants.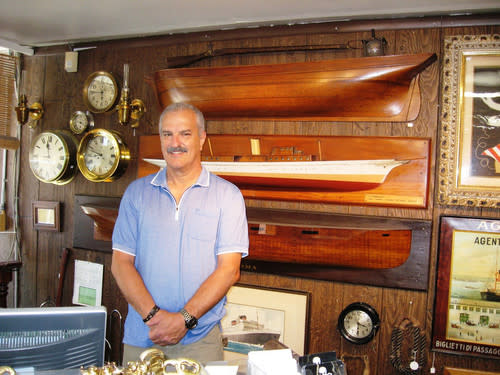 5. Frank's Fisherman
Address: 502 Jefferson Street
Attraction Type: Retail Store
Cost: Varied
Looking for authentic nautical items, quality clothing and maritime antiques? Look no further than Frank's Fisherman – California's Largest Nautical Antique Store. Located at 366 Jefferson Street, this retail establishment carries an unusual mix of products that "make it a destination spot and oasis on Fisherman's Wharf that draws collectors and travelers from around the world." 415.775.1165, www.franksfisherman.com
DISTRICT SPONSORS
 Would you like to become a sponsor of Fisherman's Wharf? Learn more here.