Fisherman's Wharf Community Benefit District
ABOUT THE FWCBD
The Fisherman's Wharf Community Benefit District (FWCBD) was founded in November of 2005 by the business and property owners of the San Francisco neighborhood. The district is funded through an annual assessment for 15 years from the property owners. The association is also a 501(c)(3), which allows the organization to apply for federal, state and locally funded grants, as well as to seek out sponsorships from companies with a philanthropic division. The FWCBD has also served as a catalyst for unification of Fisherman's Wharf constituents to support a positive change to their San Francisco neighborhood.
The FWCBD has a board of directors who set the strategic plans and goals for the organization who meet monthly on the 4th Tuesday.
FWCBD MISSION
To preserve and enhance its vast San Francisco waterfront landscape and multi-cultural heritage, while integrating modern efficiencies to enrich the experience of visitors from both near and far through:
Market Research
Brand and Destination Marketing
Sidewalk Operations, Beautification and Order
Traffic and Urban Planning
Emergency Preparedness
DOCUMENTS & LINKS
FWCBD Staff
FWCBD Ambassador Services
Contracted with Block by Block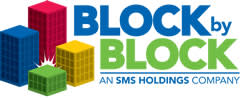 Cameron Carr-Johnson
Operations Manager
Board of Directors
The current Board of Directors represents Fisherman's Wharf businesses from the Landside Community Benefit District for the 2021-2022 fiscal year.  Click here for agendas and minutes.  
OFFICERS
Sina von Reitzenstein, PIER 39
(President)
Gina Alioto-Biagi, F & A Alioto Properties Nunzio Corporation
(Vice President)

Rodney Fong, Fong Real Estate Company
(Assistant Secretary)
Jeff Sears, Blazing Saddles
(Assistant Treasurer)
Aline Estournes, NorthPoint Shopping Center
(President Emeritus)
BOARD MEMBERS
David Berbey, Portco, Inc.
Amy Cacho, The Argonaut Hotel & Hotel Zoe
John Cannizzaro, Cannizzaro Properties
Al Casciato
Emily Nichols, Kimpton Alton Hotel
Hagen Choi, Tower Tours
Michael Cunningham, Holiday Inn Express & Suites
Brian Huber, San Francisco Electric Tour Company
Isabelle Matter, Hotel Caza
Mike Petricca, Academy of Art University
Vacant
Janet Roxas, Tower Tours (FWMA)

COMMUNITY REPRESENTATIVES
Darlene Plumtree, Maritime Association